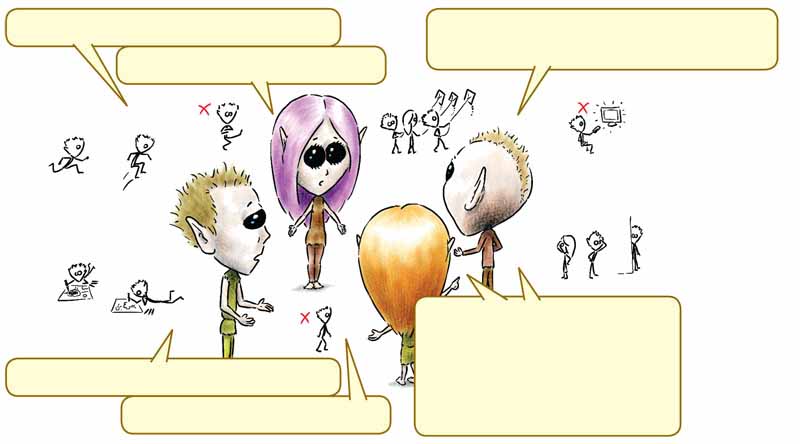 He likes running, he likes jumping,..
but he doesn't like dancing.
He likes flying kites with you and me,
but he doesn't like watching TV!
He likes colouring and drawing,
but he doesn't like walking!
What Arthur likes most
is playing hide and seek.
It is true. He is unique!
Join us, please!
We know where Arthur is!

Arthur doesn't like playing alone!
Well, you're right. What I like most
is playing games with my family!