LEAD-IN: The news, headlines and "announcements"

Headlines in newspapers are often given just using the Present Simple tense. Few words make for a stronger headline. For example:
- ITALY WIN THE WORLD CUP
- WAR BREAKS OUT BETWEEN AFRICAN COUNTRIES
- FAMOUS ACTRESS GIVES BIRTH TO BABY GIRL
On television or the radio, headlines are usually given using the Present Perfect. Because it is official language, the sentences are not shortened but are in full.
The same headlines are as follows:
- "ITALY HAVE WON THE WORLD CUP"
- " WAR HAS BROKEN OUT BETWEEN THE TWO AFRICAN STATES"
- "THE FAMOUS ACTRESS HAS GIVEN BIRTH TO A BABY GIRL"
When we want to "annouce" events in our daily lives we often use the Present Perfect:
"Our car has just broken down!"
"I've just cut myself"
| | |
| --- | --- |
| Game: | with your partners come up with 2 examples of "announcements". These can be related to news headlines or from one's daily lives. Make the announcements a little bit mysterious. See if the other classmates can guess the context. |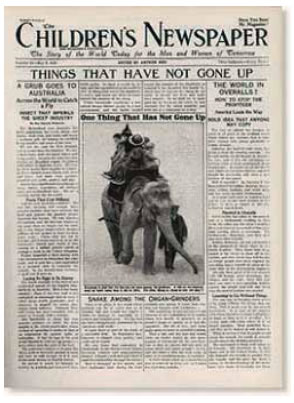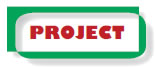 Look at the Appendix, p. 149 and then make your own newspaper with interesting news from your school or town. Talk to people, make interviews and find out all the amazing stories they have experienced. Work in groups and collect the information before you write the articles. Make drawings or even stick pictures to make your newspaper more interesting.
Divide the groups as follows:
Group 1 – News collecting group
Group 2 – Photos group
Group 3 – Article writers
Group 4 – Designers
Group 5 – Editors
Group 6 – Salesmen (if selling it)