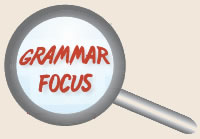 Study the following examples to see how we can talk about
A) INTENTIONS
Kostas is going to try to persuade his friends and neighbours to take recycling seriously.
What are you going to do to help save our planet?
I'm going to collect paper, glass, aluminium and plastic for recycling.
B) PLANS AND ARRANGEMENTS
We're handing out leaflets and brochures tomorrow.
I'm meeting my schoolmates later on today. We're going to the sports centre to play handball.
C)PREDICTIONS AND HYPOTHESES IN ENGLISH
I think I'll try out your idea with my family.
I believe things will be much better in the future.
If my plan works out, we'll manage to do something about our future on this planet.
Listen to what a British child is saying to the local reporter about a campaign his school is organizing. As you listen, try to take notes. In the spaces below write A. for intentions, B. for plans, and C. their predictions. Discuss with your classmates and decide if you could also do the same at your school.